It's All About You Interview With Avery Row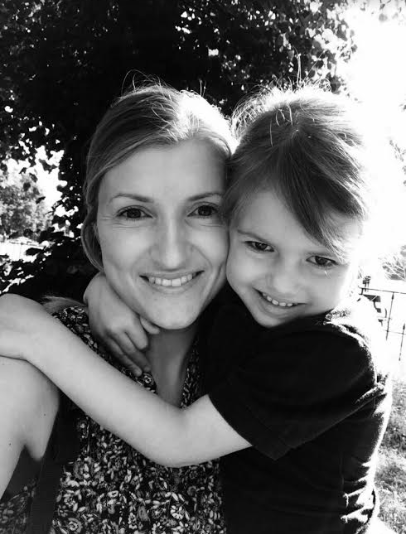 Helen and Fiona are the awesome duo who founded the beautiful nursery interiors company Avery Row avery-row.com. Avery Row is known for it's vibrant, luxurious and stylish products which they launched with their unique, fun and super practical Go Everywhere Mat. I met Helen when we worked together in fashion retail in London and then she lured me over to gorgeous Amsterdam to further our careers there. Helen is amazing and is a devoted mum of three girls, both her and Fi do a brilliant job of juggling motherhood and their business and have been a huge inspiration to me. Here's Helen's It's All About You Interview.
My favourite out OUT look: 
A dress, heels and some dangly gold earrings. I spend my normal life in jeans and trainers so it's nice to make the change. I have started buying dresses that are a bit too small and that I WILL fit in to after I've dropped the baby weight. Dangerous.
My favourite in IN look:
tracy Bs, t-shirt, mahabi slippers, hair in a topknot
Knackered mama style tip:
For the every day, dry shampoo. I've tried them all from batiste to expensive salony ones. The Lee Stafford one in a bright pink can works best for me. 
Palm print or florals?
Palm 
Flamingos or pineapples?
Both but probably I would say pineapples as my 4 year old daughter loves flamingos at the moment, I'll save that one for her...
Parenting rule you've abandoned:
No TV 
Last time you had a full night's sleep (over 7 hours):
God knows...
The first thing you do once the kids hit the sack:
Take a moment to enjoy the quiet. Scan the fridge for wine.
If motherhood were a cocktail it would be called:
Mother's Help
Has a hangover since having a child ever been worth it?
YES 
Most clichéd parenting saying you've heard:
It's a phase (it's true, it usually is, but not helpful when you don't know how long the phase lasts)
Favourite thing your kid/s says:
"Mummy, will you EVER learn?"
24hrs without the kids, what's your plan?
Putting on some grown up clothes and hitting town - Dorchester Spa, Scotts for lunch and some mooching around Mount St and then the Connaught for afternoon cocktails. 
Essential item for motherhood survival:
Our Go Everywhere Mat is so useful when you've got a baby. Just taken it to mum & baby yoga this morning.
Would you put on make up to go and buy make-up wipes?
YES! sod's law I always bump into people I know when I don't
Most embarrassing motherhood moment:
When the girls comment loudly on someone's appearance right in front of you and them. "Mum is that a man or a woman?" "Has that man got a baby in his tummy?" "who is that teeny tiny person?" (it was a dwarf) 
Mama super hero power you would choose:
Tantrum ending
What do you wish you'd been told about motherhood beforehand?
Permaguilt 
Exciting upcoming plans:
New products coming for AVERY ROW, moving to another city and getting to know my third and final little sprog!