It's All About You Interview with Olivia Wayne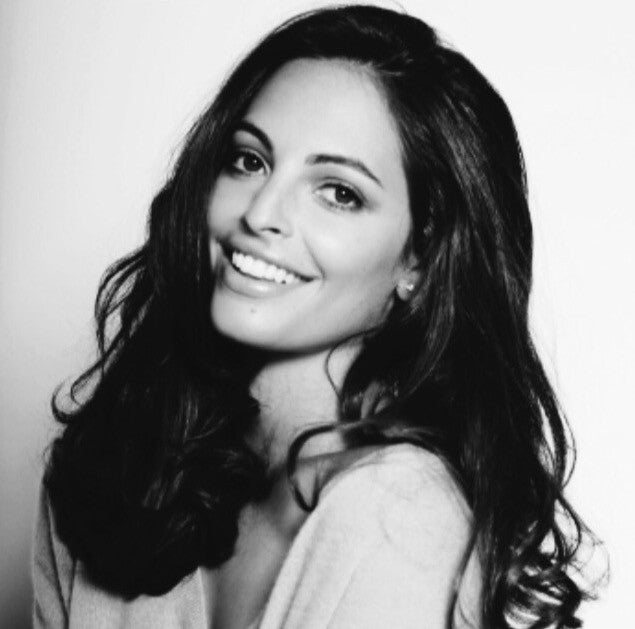 It was so lovely to meet Olivia Wayne the Sky Sports Presenter at the Mama Rules and The BeauBox GOT THIS - Style event in June. Olivia is a new Mama to her gorgeous baby boy, is a renowned TV presenter and has experience working on fashion events and oh always looks absolutely stunning so we were over the moon when she agreed to host our event. Olivia was so much fun, really down to earth and beautiful inside and out in person. We wanted to know more about what makes this hard working Mama tick.
My favourite out OUT look:
At the moment I seem to gravitate towards mom jeans, super tight tucked in long sleeved top, killer heels, red lips and big hoop earrings!
My favourite in IN look:
Mom jeans (again!) white t-shirt, pointy flat and hair up in a pony.
Knackered mama style tip:
If going out - red lips to detract from the bags and not too much heavy eyeliner but always mascara!
Palm print or florals?
Palm print
Flamingos or pineapples?
Pineapples
Parenting rule you've abandoned:
All of them!
Last time you had a full night's sleep (over 7 hours):
Pre-pregnancy (crying)
The first thing you do once the kids hit the sack:
Eat dinner! (with glass of wine and currently watch Love Island!)
If motherhood were a cocktail it would be called:
Cracked nipple!
Has a hangover since having a child ever been worth it?
I have felt hungover for 8 months - worth every minute (too scared to have an actual one!)
Favourite thing your kid/s says:
dadadadada - (doesnt yet speak!)
24hrs without the kid/s, what's your plan?
SLEEP (pump haha) massage, watch a movie, drink wine, sleep more!
Essential item for motherhood survival:
Water wipes
Would you put on make up to go and buy make-up wipes?
haha - no!
Most embarrassing motherhood moment:
Forgetting to do up my bra after feeding and walking out the room to see (thankfully) family members!
Mama super hero power you would choose:
Make time stand still
What do you wish you'd been told about motherhood beforehand?
You don't actually feel any different from pre-kids and you don't just suddenly know what to do/ become decisive / have all the answers
Three words to describe yourself: 
Driven, Loyal, Perfectionist
Exciting upcoming plans:
 We move into our own home in a few weeks - woohoooo
 Why do Mama's Rule?
Because we grow actual humans!!