It's All About You Interview with Giovanna Fletcher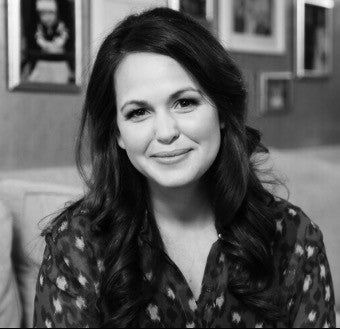 We challenge Mum's from far and wide to honestly answer the Mama Rules 'It's All About You Interview'. Sometimes it's ok to focus on you for a change.
March 2017
Not only is Giovanna Fletcher (@MrsGiFletcher) a master of the mum juggle looking after her two boys as well as being a successful author, actress, blogger, presenter,…the list goes on, but she is also super honest, down to earth and a supporter of other mums. I love that Giovanna pushes back on body shaming and is presenting the Tommy's awards a charity close to my heart (researching how to stop babyloss). So other than writing her Sunday Times best selling book, Happy Mum, Happy Baby, what else makes her tick?
My favourite out OUT look:
Dress, tights and chunky heels. I can't do stilettos or strappy shoes. I'm not very elegant and tend to stomp everywhere. 
My favourite in IN look:
PJs! I need to be as comfortable as possible at all times, whether I'm at my desk working or rolling around with the boys. 
Knackered mama style tip:
Don't look in the mirror.
Palm print or florals?
I love florals! 
Flamingos or pineapples?
Flamingos. I've actually just ordered some flamingo wallpaper for my downstairs loo! 
Parenting rules you've abandoned:
No waking up before 7. This morning both boys were wide awake by 6 and we just had to go with it. It's a lot less stressful than trying to force everyone to stay in bed!
Last time you had a full night's sleep (over 7 hours): 
Last week!!! I was on my book tour and had a night away. It was bang on 7 hours. I usually only have five hours of broken sleep a night, so this was quite a luxury. Interestingly I woke up feeling shattered. Ha! 
The first thing you do once the kids hit the sack:
Go for a wee in peace. Then I go to my desk and get cracking on the workload. 
If motherhood were a cocktail it would be called:
Emotional Twister. I think we can all feel a hundred different emotions and feelings in a single 24hours period. 
Has a hangover since having a child ever been worth it?
I've not had one since becoming a mum. I couldn't think of anything worse! 
Favourite thing your kid/s says:
Aside from being told he loves me, Buzz says 'OK, let's do that then'. It sounds so grown up. He usually says it when he's suggesting we do something he knows we aren't going to. It's like he's sealing the deal so that we have to make it happen. 
24hrs without the kid/s, what's your plan?
Sleep! That's it... 
Essential item for motherhood survival:
A good nipple cream. Lansinoh saved my sanity and nipnips in those early days.
Would you put on make up to go and buy make-up wipes?
No!!! That's crazy talk. 
Most embarrassing motherhood moment:
Forgetting world book day. Well no, not knowing that nursery were celebrating it. We rocked up and saw Little Red Riding Hood then someone from Paw Patrol. I felt terrible. I then got in the car and realised I had poo up my sleeve... this all happened before 9am!
Mama super hero power you would choose:
The ability to get my children to sleep through the night? That would be lovely! 
What do you wish you'd been told about motherhood beforehand?
That it's flipping hard! That no matter how much I thought I was going to be like Maria from The Sound of Music, the reality is that it's emotional, hectic and unpredictable. It's also the best thing I've ever done... 
Three words to describe yourself:
Positive, loving and determined. 
Exciting upcoming plans:
More books, children and cakes... haha! There's a lot going on and it's all very exciting. At the end of this month I'm hosting the Tommy's Awards. I imagine I'll cry during the whole thing. 
Why do Mums Rule?
Because we just DO!