Baby Shower Gift Ideas For Mum To Be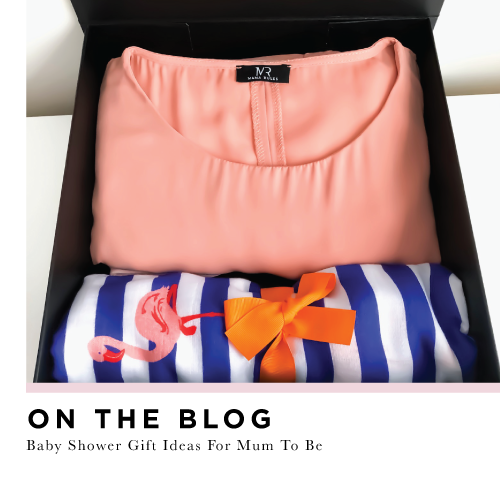 Alternative baby shower gift ideas for mums to be
Who doesn't love a good Baby Shower? The opportunity to get together with the new mum to be and lavish her with gifts for her impending new arrival is something that we all enjoy (especially when there is cake on offer), but what gift do you give if you want to be a little different?
Sure, babygrows are super cute and useful, but it's really easy to lose focus on the lady that's going to be doing all of the hard work, so why not give her something a little different that's focused on her instead?
Here are some great alternative gift ideas if you really want to make the mum to be smile. 
Pampering Gift Vouchers
Let's face it, giving birth can be tough and leave us feeling less than our glowing, gorgeous selves, so why not treat the mum to be to a little  pampering? If you give her a voucher she can choose the treatment and whether she would like to use it before or after the baby arrives.  Something as small as a massage or manicure can help give her that little lift after baby arrives and remind her that she's still much more than just a new mum.
To make things a little easier, why not arrange for any pampering to take place at the new mum's home to make it a relaxing experience now she has a new born to care for. With Blow Ltd gift vouchers she can book a luxury pampering service at home at a time that suits her and baby.
Stylish Gift Boxes For Both Mum & Baby
One of the last things that expectant mothers think of is what they're going to wear once baby arrives as they're usually far too busy trawling the shops for sweet sleep suits and a wide array of outfits for baby instead. Treat her to a gorgeous nursing top and complimentary muslin in the colour and style of your choice, so she's got an amazing outfit that's both practical and stylish as soon as her little one arrives. A perfect New Mum Gift Box 
Large Multi Use Luxury Muslin Gift Box
If you want something for mum and baby, then Mama Rules large muslin gift boxes make the perfect gift. Featuring vibrant colours and on-trend prints, these muslins are beautifully packaged and make an amazing scarf or sarong for mum as well as a great swaddling or nursing cover for baby too, so it's a win-win gift all round!
Baby photoshoot
Capturing those precious moments are worth so much more than just a nappy cake or new set of booties, so a voucher for a photo shoot makes a fantastic gift if you want to steer clear of the usual baby shower presents.
If you really want to go all out for that special gift, our next suggestion can help her look and feel great and get ready for her shoot too, so read on to discover another fantastic baby shower gift idea.
Gin, Wine, Chocolate
If you can't make the baby shower itself then something that she may really enjoy once becoming a new mum is a delivery through the door of here favourite treat. Whether that's lots of chocolate, a gin kit now that she's no longer pregnant to help make all of those nights in a little more fun or some nice coffee for after a sleepless night. You could create your own gift set or Letterboxgifts.co.uk have some sweet sets. Our favourite is the wine bottle that fits through a letterbox.
Meal Delivery Voucher
One thing that mums really need after having a baby is nutritious meals but they often have very little time in which to cook them. Giving a gift voucher for a company such as Cook (cookfood.net) who deliver frozen balanced meals will be really appreciated as she can choose what meals she'd like and when they're delivered at a time when she will really need them. A very thoughtful gift for the family at such a busy time.