It's All About You Interview with Victoria Genevieve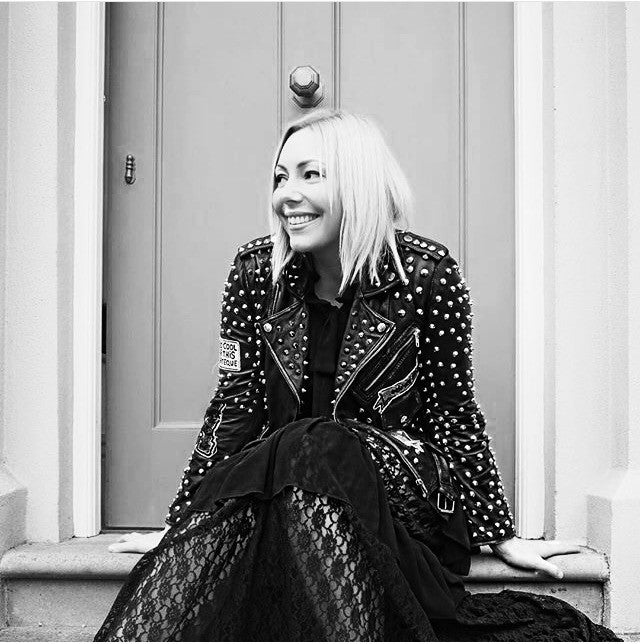 Victoria has been a stylist for over ten years, is a fashion writer and is a graduate of the London College of fashion. She is also a mum of two and so it's safe to say  she knows what she's talking about when it comes to fashion and the changes that motherhood brings. I'm so excited to say she will be on the GOT THIS Style event's panel on the 23rd June. We will be talking all things style and motherhood  plus there will be pampering treatments, Friday fun for you and the little ones if you wish to bring them and we will be raising money for Bliss charity. For more information on this event go to the Mama Rules website events page. So what's it really like juggling your love for fashion and motherhood we ask Victoria all the probing questions??!
My favourite out OUT look:
My favourite out out look has to be my simple Oversized Tux Dress and Gold Ankle Boots, it suits most venues and occasions. I love it, it never lets me down. The more glam the event the more elaborate the gold accessories. 
My favourite in IN look:
I do love a Sweaty Betty Hareem Yoga Pant a loose fitting V neck T-Shirt or cashmere jumper depending on the weather and if I have to pop out a leather jacket and my fave Nike trainers.  
Knackered mama style tip:
Fake Tan!!!! Fake Tan has made me look half decent for my past 14 years in motherhood. That and a good bronzer! I love St Tropez in shower!  
Palm print or florals?
Florals, Palm Prints take me back to my dads awful collection of silk short sleeve shirts on a trip to Jamaica when I was a teenager, mortifying.  
Parenting rule you've abandoned:
What rules? I've been winging it for 14 years, bigger kids bigger problems so the rule book just adds layers of stress, Respect is my one Rule. You earn it, it is never given.  
Last time you had a full night's sleep (over 7 hours):
Absolutely no idea, we get in from football (with my son) at 9pm, my hubby is a night owl worker and my daughter wakes up way too early... probably not what anyone wants to hear, sorry. 
The first thing you do once the kids hit the sack:
Try to tidy up, have dinner and a glass of wine. Catch up with admin and send out emails for the next day and write a to do list. 
If motherhood were a cocktail it would be called:
WTAF 
Has a hangover since having a child ever been worth it?
No! OMG no! I love staying in now.  
Favourite thing your kid/s says:
I love you mum
24hrs without the kid/s, what's your plan?
Get on a plane to Ibiza 
Essential item for motherhood survival:
Liquids. 
Wine and Caffeine 
Would you put on make up to go and buy make-up wipes?
Yes! 
Most embarrassing motherhood moment:
My son (1yrs old) making pig sounds and pointing at a newborn dressed in pink, in a pink blanket and a pink pram, we were in a lift, slowest lift journey ever. So embarrassing. 
Mama super hero power you would choose:
To survive with no sleep
What do you wish you'd been told about motherhood beforehand?
Erm.... all of it! And that it doesn't go back to how it was before, it changes and will change with every single stage. FOREVER.
Three words to describe yourself: 
Confident 
Outgoing 
Sensitive
Exciting upcoming plans:
Yes lots but can't say too much! (@style_mum) 
Why do Mamas Rule?
Because we can do anything we put our mind to. We are lionesses!