It's All About You Interview With Mother Pukka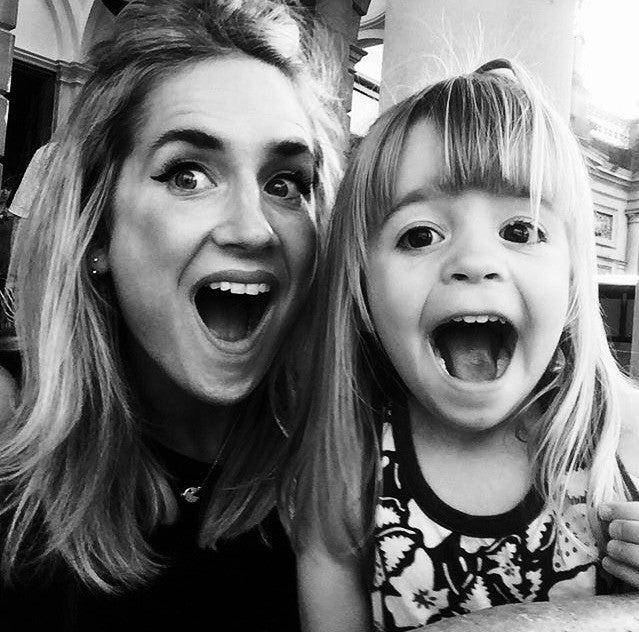 I can't tell you how much love I have for the Mother of all Instagramers Mother_Pukka and it's obvious that you all feel the same. Anna juggles, motherhood, leading the flexappeal motion on behalf of all parents, blogging, is pregnant with her second child and even finds the time to regularly visit the gorgeous Derek from next door. As fate would have it we first met when I sneaked out the door at a networking event as I wasn't in the socialising mood when I bumped into Anna. I literally talked at her all the way to Bethnal Green station about Mama Rules. Surprisingly undeterred she agreed to work with me on the Mama Rules social strategy through her new company Pukka Content and I haven't looked back since. It's the best marketing decision I've made so far and I highly recommend Pukka Content. If you've been stuck under a rock for the last year and are unaware of the flexappeal campaign head over to http://motherpukka.co.uk  It's not long now until the next smallest member of the Pukka family arrives and we are sending bundles of best wishes. Get ready to belly laugh through her hilariously honest answers to the 'It's All About You' interview.
My favourite out OUT look:
Leather pencil skirt, leopard print H&M top that cost £3 in the sale. It's Marlene through and through.
My favourite in IN look:
My OnePiece onesie. It's like wearing a sleeping bag.
Knackered mama style tip:
Silk hairband from Mimi Hammill. Sorts out any dodgy barnet.
Palm print or florals?
Palm all the way.
Flamingos or pineapples?
Love a flamingo. It's my spirit bird.
Parenting rule you've abandoned:
Trying to be in control. Of everything. Sometimes bathtime is an hour late and that's OK.
Last time you had a full night's sleep (over 7 hours):
Last night. But Mae is three and I'm knocked up.
The first thing you do once the kids hit the sack:
Instagram and work. It's my most fruitful time.
If motherhood were a cocktail it would be called:
Fucked but happy.
Has a hangover since having a child ever been worth it?
No. But it's like childbirth. You forget the pain and repeat is all over again.
Favourite thing your kid/s says:
It's more what she does. I love a spontaneous shin cuddle. 
24hrs without the kid/s, what's your plan?
Homes Under the Hammer
Essential item for motherhood survival:
Wet wipes and mini mars bars (for me).
Would you put on make up to go and buy make-up wipes?
A bit. This face needs a little help.
Most embarrassing motherhood moment:
Making a woman on the Tube get up for an old lady who had got on. The woman stood up and I realized she was 8 months knocked up. Dark times.
Mama super hero power you would choose:
An instant sleep zapper.
What do you wish you'd been told about motherhood beforehand?
That you will become more not less of who you are.
Three words to describe yourself: 
Messy, chirpy and knackered.
Exciting upcoming plans:
Our podcast Dirty Mother Pukka. 
Why do Mama's Rule?
We grew a baby and kept it alive.