It's All About You Interview with Stephanie Pollock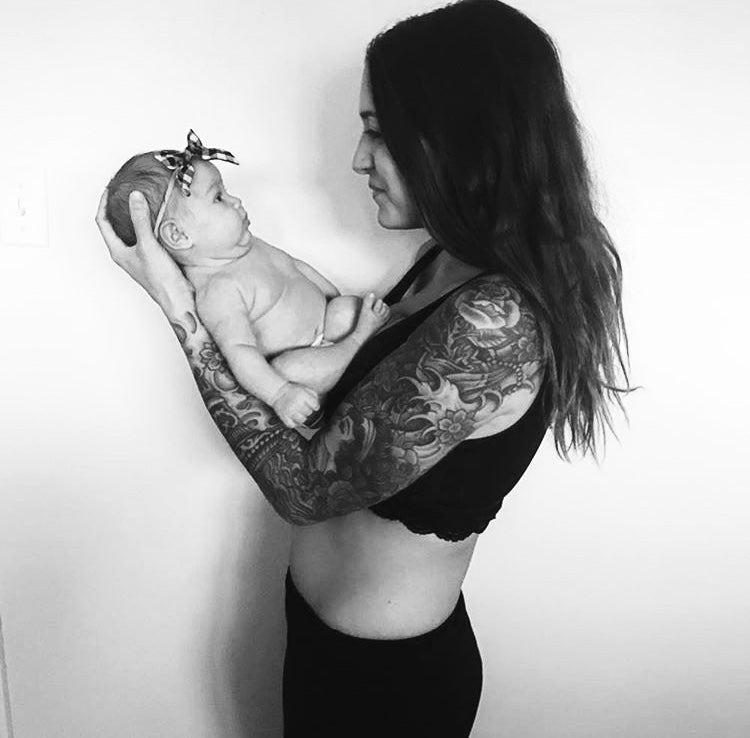 Stephanie Pollock is a beautiful mama to two gorgeous girls and is founder of US based children's clothing brand D is For Darling. The collection has timeless, classic pieces that little ones will love playing in and is inspired by her own little girls. We love Stephanie's alternative style and are inspired by how she juggles a young family and her business.
Here's Stephanie's quick fire fun interview.
My favorite evening out, look:
A romper paired with heels or sneakers.
My favorite staying in look:
Harlem loungers and an oversized sweater
Moisturizer, a little bronzer goes a long way
Florals
Flamingos or pineapples?
Flamingos
Vibrant fun colors or cool monochrome?
Fun colors
Parenting rule you've thrown out the window
Don't let your kids watch tv or eat in the car...
Last time you had a full night's sleep (over 7 hours):
7ish months ago
The first thing you do once the kids hit the hay:
Eat dinner with my husband
If motherhood were a cocktail it would be called:
Sexy mess
Has a hangover since having a child ever been worth it?
No waaaaaay
The favorite thing your kid/s says:
"I wuv you" 
24hrs without the kid/s, what's your plan?
Going to the hot tub and seeing 2 movies back to back at the movie theater with my husband!
The essential item for motherhood you can't live without:
Mom friends. Sometimes husbands just don't get it and mom friends do. 
Most embarrassing motherhood moment:
My daughter having a blow out on a plane and me not having any more diapers or clothes for her! 
Mama superhero power you would choose:
be invisible... lol just kidding to see the future!
What do you wish you'd been told about motherhood beforehand?
That motherhood ebbs and flows and to embrace that.
Three words to describe yourself: 
honest, loyal and passionate
Going to the mountains to unplug for a few days in January!
Moms can literally handle anything, we can do 100 things at once and still manage to keep everyone alive by the end of the day!