It's All About You Interview With The Cheap Blonde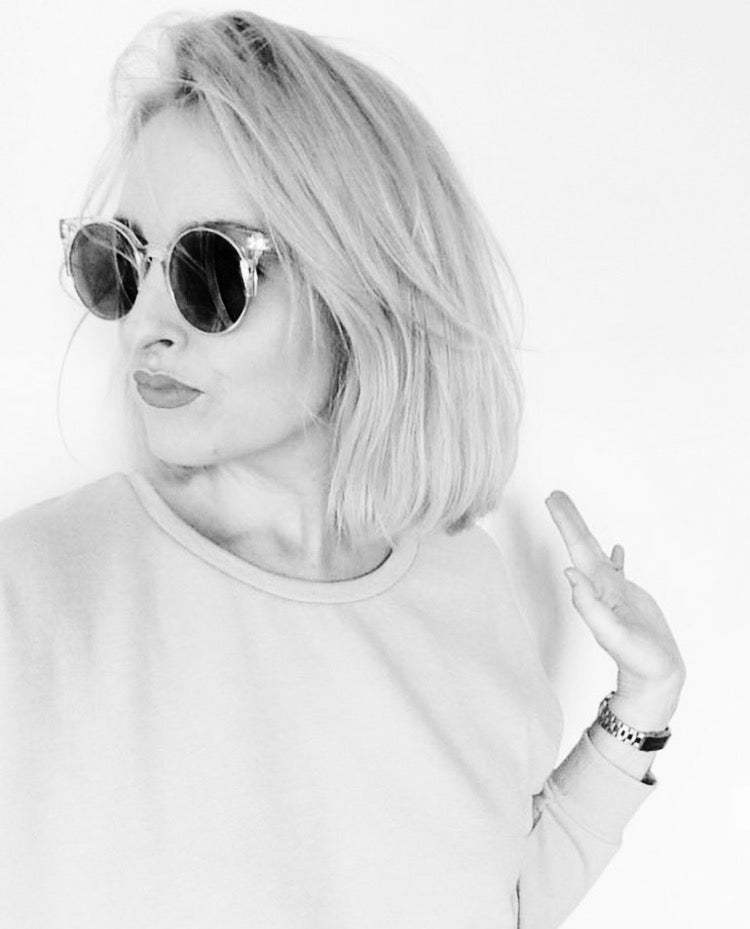 I have met Kristy 'The Cheap Blonde' at many events and she is so approachable and lovely despite how cool she looks in her photos. Kristy promotes that looking good doesn't need to be expensive and was once featured in Look magazine for her great sense of style. Becoming a mum has not subdued her passion for fashion and you can see through her social images that she embraces her inner style which is a great inspiration. Here is Kristy's fun lighthearted It's All About You interview.
My favourite out OUT look:
Either dressing up a pair of jeans with heels, or wearing a dress always feels special. And always lipstick.
My favourite in IN look:
You will rarely catch me indoors without pyjama bottoms or a tracksuit.
Knackered mama style tip:
Bright lips will always boost your mood, no matter how tired you are!
Palm print or florals?
Florals
Flamingos or pineapples?
Flamingos
Cool monochrome or fun vibrant colours? 
It depends what mood I'm in really, but mostly fun vibrant colours. 
Parenting rule you've abandoned:
What the kids eat! There are no rules, as long as they're eating I'm happy. 
Last time you had a full night's sleep (over 7 hours):
This weekend when I had overnight babysitter - thank goodness for grandparents!  
The first thing you do once the kids hit the sack:
Watch all the TV I've downloaded 
If motherhood were a cocktail it would be called:
Sleep annihilator!
Has a hangover since having a child ever been worth it?
Always - you only live once!  
Favourite thing your kid/s says:
My two year old called me 'make-up face' the other day, that made me laugh. 
24hrs without the kid/s, what's your plan?
Shop on my own, watch what I like on the telly, but most of sleep, sleep, sleep!
Essential item for motherhood survival:
Coffee! 
Most embarrassing motherhood moment:
Any time there's been a 'poosplosion' in public! 
Mama super hero power you would choose:
The ability to be in two places at once would be amazing.
What do you wish you'd been told about motherhood beforehand?
Be prepared to put yourself second in everything now. Also, just accept that every child is different and one way doesn't necessarily work for everyone, just do your best.
Three words to describe yourself: 
Honest, optimistic, spontaneous 
Exciting upcoming plans: 
I'm currently starting my website :)
Why do Mama's Rule?
They hold the whole family together!